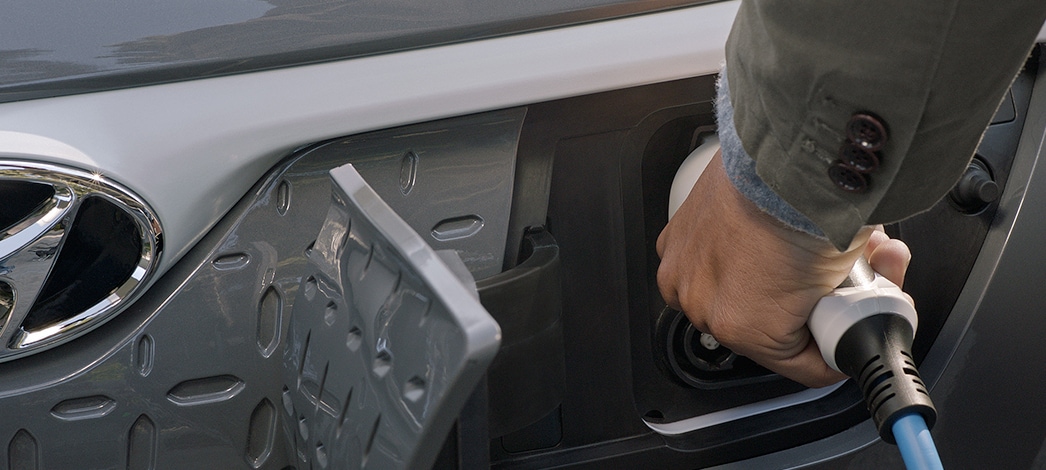 Get everything you need for one price
Try an EV before you buy one with Hyundai EVOLVE+, a no commitment month-to-month subscription service. It includes insurance, maintenance, and roadside assistance, all for one monthly fee.
Download the app to get started
To enroll in this subscription service, download the Hyundai EVOLVE+ app, pick the KONA Electric of your choice and sign up. The app will walk you through everything.
Start your EV journey today
Watch this video to learn more. Visit the app store to download the Hyundai EVOLVE+ app and get started today.
Call to speak with an EVOLVE+ specialist to learn more 856-452-4251
*Price excludes tax. Limited to 1,000 miles per month. Subscriber responsible for excess wear and use and excess mileage at $20.00 per increment of 100 miles between 1,000 and 1,500 miles. Thereafter, every mile in excess of 1,500 will be charged at a rate of $1.00 per mile. Program not available in New York or Washington state. Vehicle quantities limited. Terms and conditions apply. See your participating Hyundai dealer for more details and limitations. Charging fee extra. Applies to vehicles manufactured to California specifications, which are distributed by Hyundai Motor America and registered in the states of California, Colorado, Connecticut, Maine, Maryland, Massachusetts, New Jersey, Oregon, Pennsylvania, Rhode Island, Vermont or Washington. Hyundai is a registered trademark of Hyundai Motor Company. All rights reserved. ©2021 Hyundai Motor America.